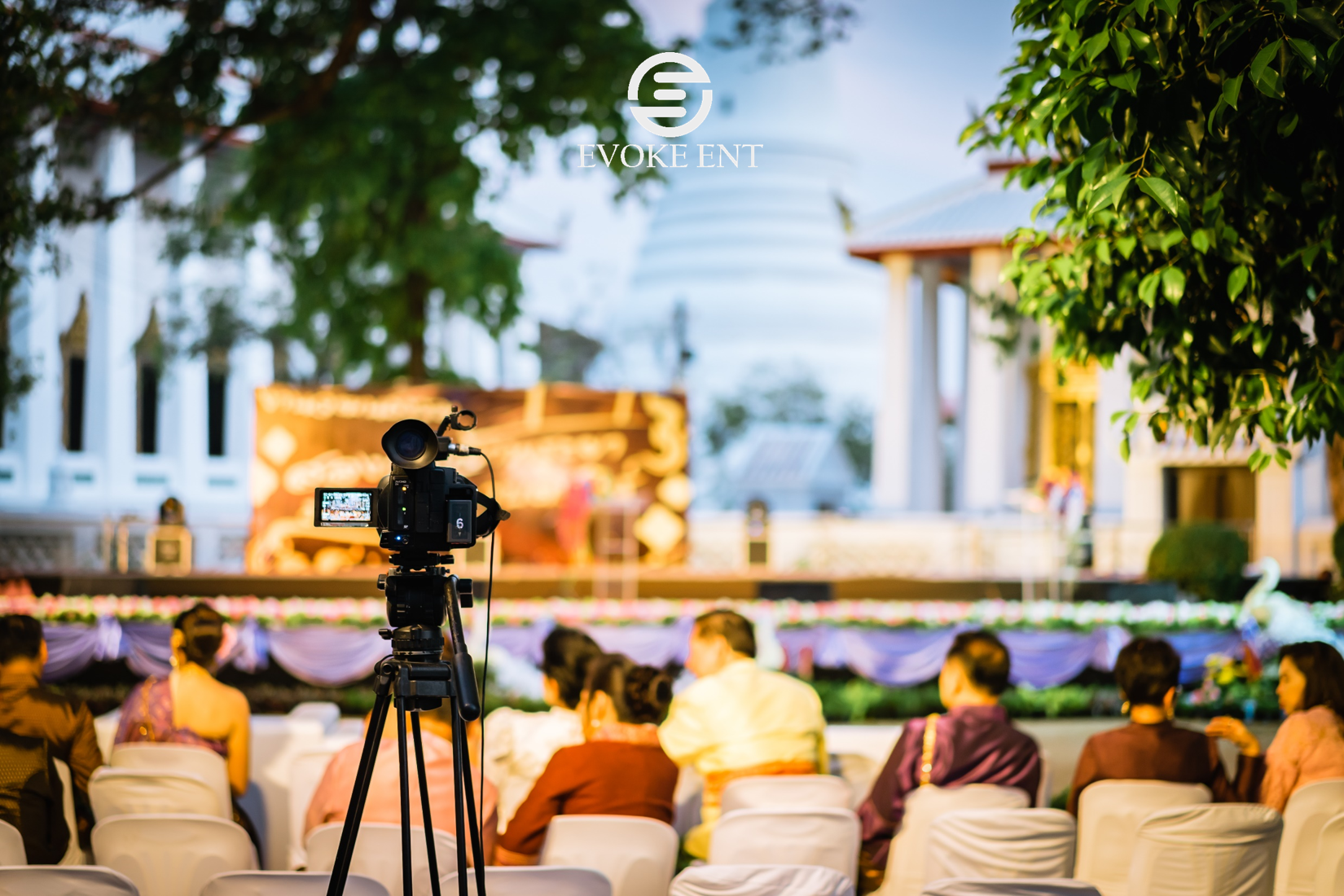 The most  important factor affecting your big day is the wedding budget. We help you to execute the wedding of your dreams, keeping in mind your wedding budget and costs.
Prioritizing the elements important to the couple, "we" – EVOKE ENT – your wedding planners, create the budget worksheets and organize costs such as Venues, Food & Beverages, Décor, Entertainment etc.
Selecting a venue that sets the right ambience, whether it's a day or night event, a formal wedding reception, or an informal one, is an important aspect.
With EVOKE ENT, finding a wedding venue becomes easy, with various options ranging from wedding and reception venues to locations for beach or royal palace weddings.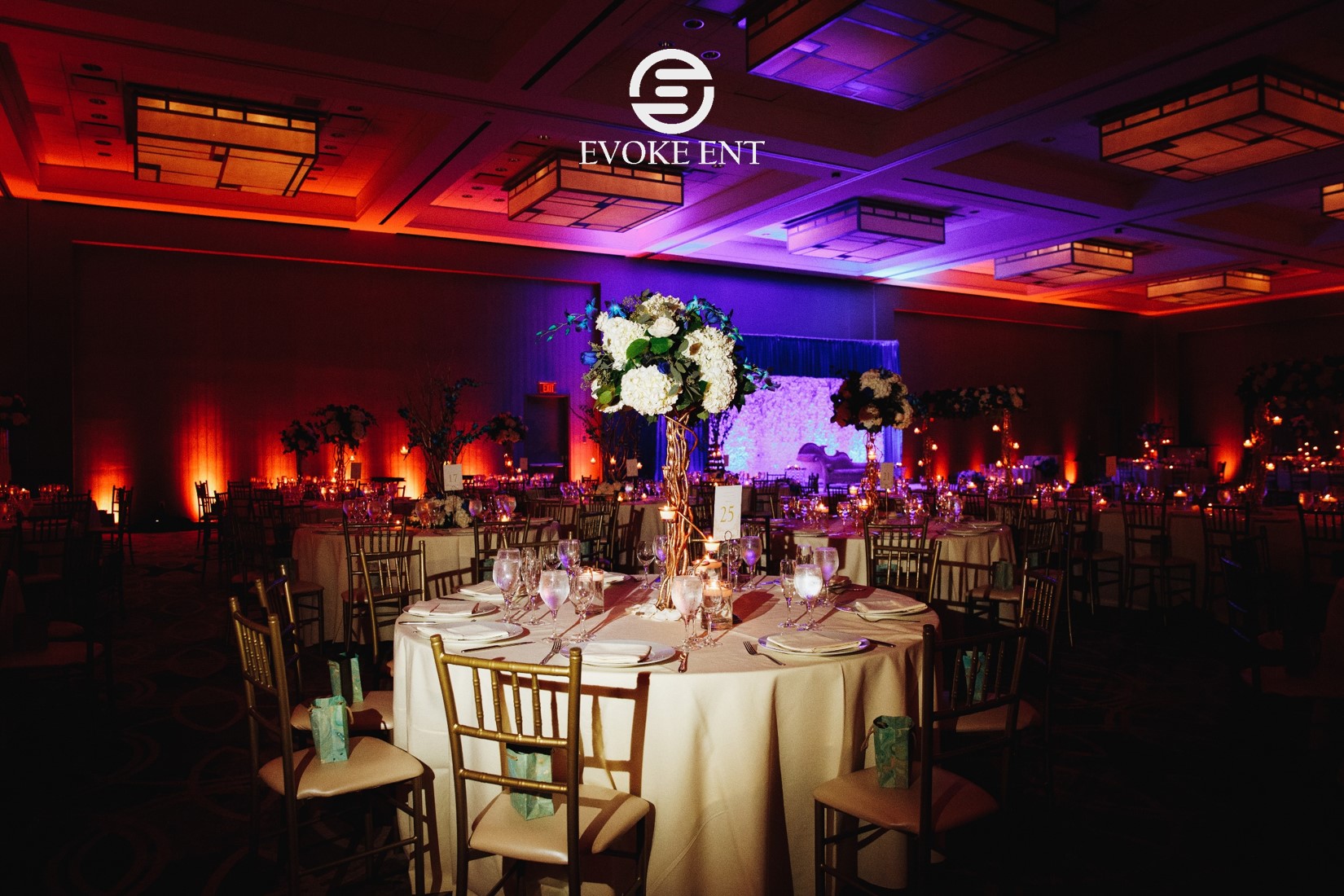 Deciding on what theme to go with for your celebrations? Bollywood, Swayamvar, Royal Palace, Moulin Rouge etc, and many more. Whether it's the Mehendi  or Sangeet, Engagement or Reception, we offer numerous creative solutions for Decor, Themes & Concepts.
Lighting, Stage, Decorations and other intricate details are looked into and worked upon to deliver the Ultimate Wedding Experience! Let EVOKE ENT 
explore
some out-of-the-box themes and concepts for and with you. 
Your dream wedding depends on the perfect execution of what you envision for the big day and the other wedding ceremonies. Finding the right people for the job is extremely important.
EVOKE ENT has vast experienced in managing different vendors and deal with other agencies in different arena on a daily basis. More importantly someone who is trustworthy and will executes their duties efficiently.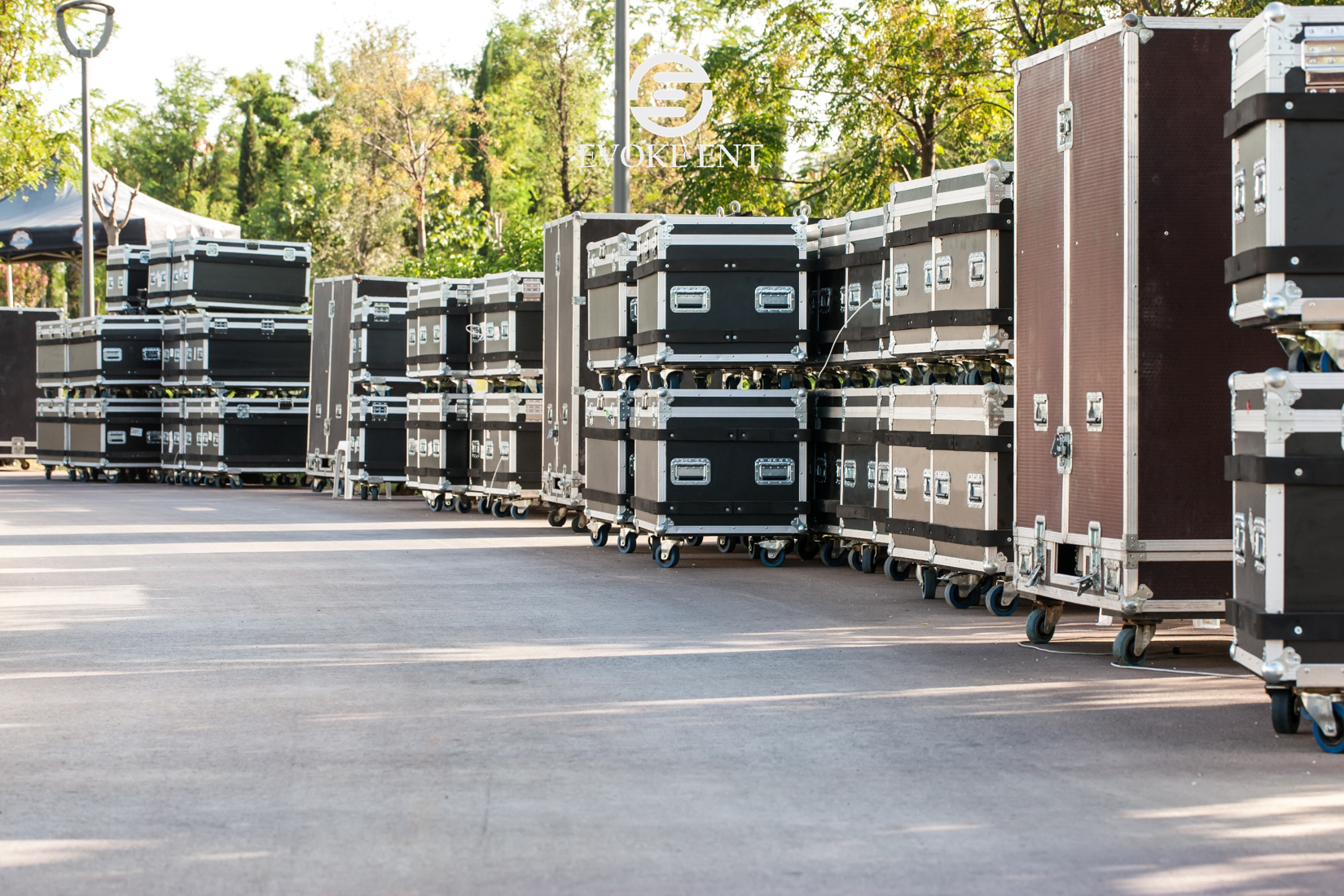 "A little thoughtfulness goes a long way". Making your guests feel properly welcomed and showing your appreciation for their presence is important because they are taking the effort to be a part of your wedding and other celebrations. EVOKE ENT manages your RSVPs, arrange for travel, hotel bookings, airport pickups, assistance with guest check-ins, hospitality desks etc…We also arrange for special welcomes, spa treatments or tours for your out of town guests to take in the sight and sounds of the destination.
A picture is worth a thousand words but we think wedding photos are more than that; it consists of love, promise, memory, passion, and joy. Your special moments are to be cherished by all long after the celebrations are over. That's what makes them timeless and priceless at the same time. 
Capturing your magical moments in still and video EVOKE ENT brings to you some of the finest Wedding Photographers & Videographers available both locally and internationally, the crème-de-la-crème, if you may!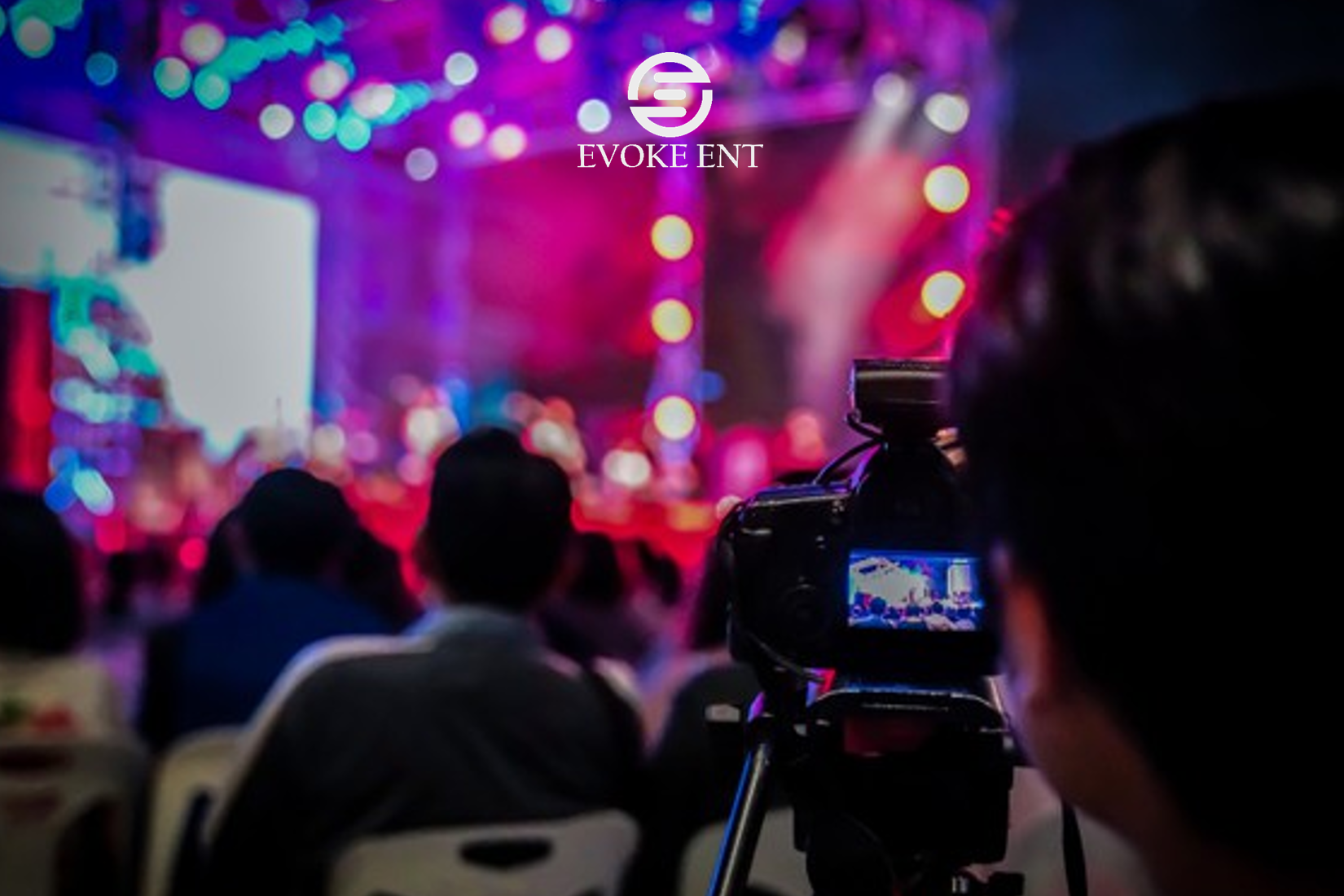 Hiring hostesses, bouncers, security and valet parking for guests is generally not something that brides and groom think of when planning their wedding. However, keeping you near and dear ones well protected and ensure a secure environment for one of the most cherished and expensive events in your life is an idea worth taking into consideration.
EVOKE ENT organizes  and manages private staffing for weddings, chauffeurs, valet services, housekeeping and event staffing.
"Shaadi ka Khaana" – the most common factor for judging a wedding. Finding a good caterer is definitely high up on the wedding planning to-do list.  With the various kind of functions, the right combination of food & beverages would add to the essence of wedding, making it a formal, casual, intimate or grand occasion.
EVOKE ENT consults
and coordinates
menu selections, designs, presentation, styling as well as bar & alcohol management
.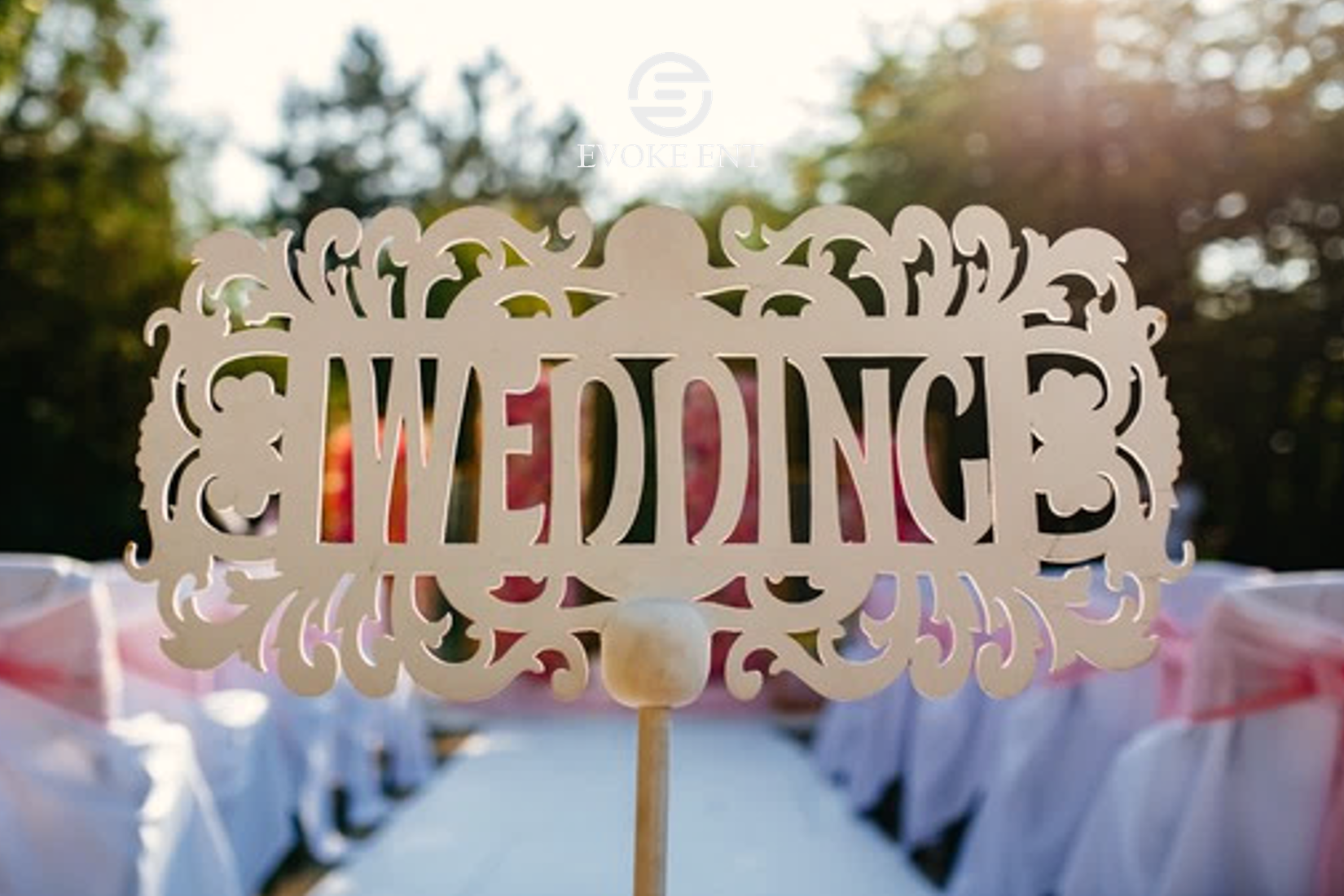 Take your wedding online !! A wedding website is the perfect way to tell your story and is a great interactive wedding planning tool. We, at EVOKE ENT would create a website for your wedding, which will keep all your near and dear ones updated about the wedding celebrations.
The wedding itinerary and dress code all can be up on website. Give your wedding website a fun and personal touch by sharing special moments of the couple and their families.
EVOKE ENT assists in conceptualizing all your themed collateral for the wedding such as Welcome Signage, Luggage Tags, Key Cards, Do Not Disturb Tags, Welcome Notes, Beverage Napkins and a whole lot more engaging props that will make your guests go 'WOW' all through the days of your wedding celebrations.
EVOKE ENT will assist with designing, printing and content for the stationary along with packaging requirements.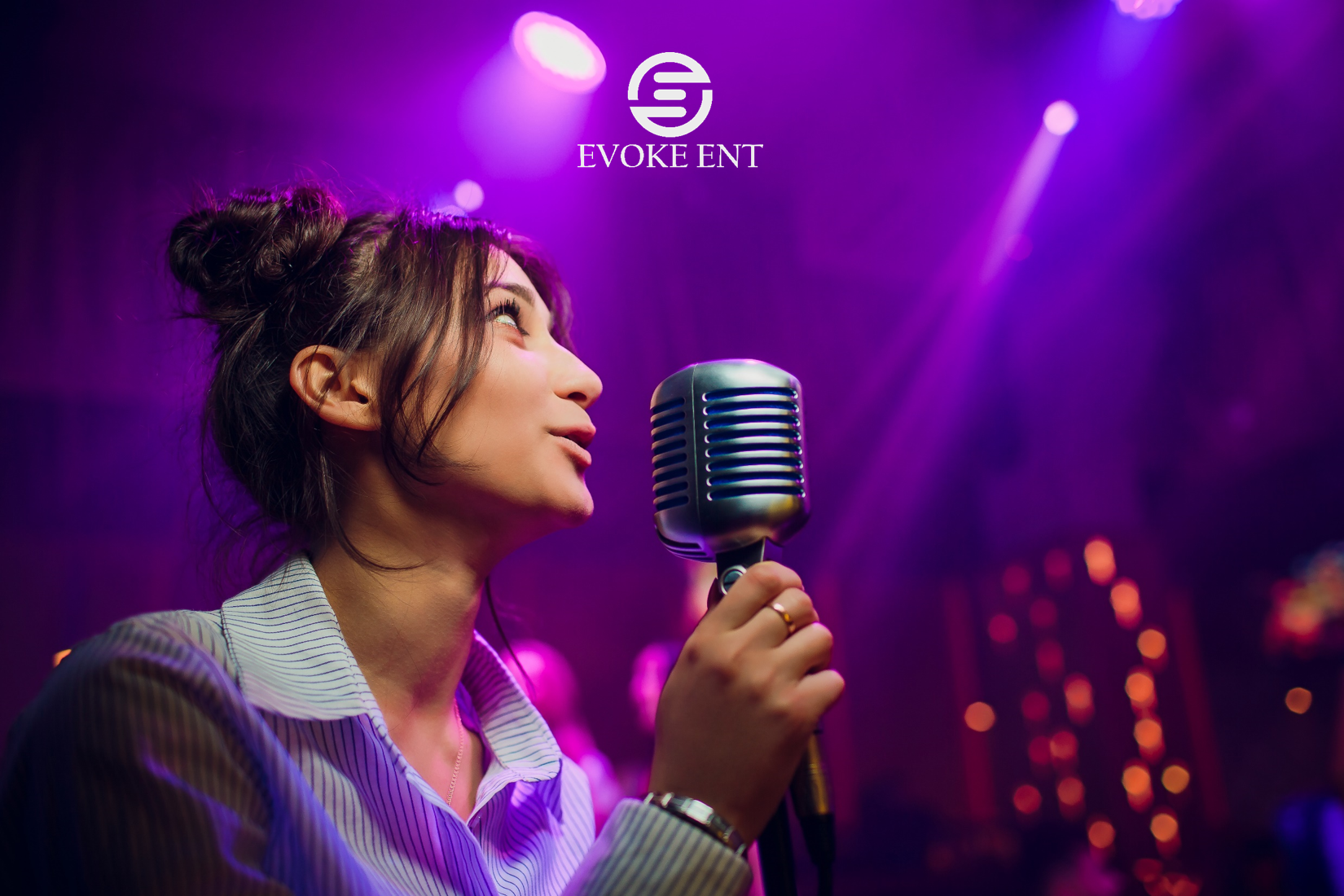 Entertainment & Artist Management
Whether your goal is to provide new and valuable industry insight to your stakeholders, facilitate relationship-building among your employees or secure promising talents for your company, we guarantee to ensure your event objectives are met.
With our strong background and expertise in corporate event, EVOKE ENT makes sure your corporate event exceeds your audience's expectation, while following your budget and adhering to your brand identity.
Special Entries & Effects
Imagine the groom/bride flying in Chopper, floating down on a giant Helium Balloon, suspended mid air, he garlands the bride, who looks like goddess with LED wings, surrounded by Ultra Violet Butterflies !! 
EVOKE ENT will give your wedding a completely unique look with the use of different special effects/entries like: Hydraulic Stages, Niagara Falls, Helicopter Entry, Vintage Cars, Fireballs\ Mashaals, Fire Show\Fire Works, Pyros, Confetti\Paper Blasts, Fire Showers & lots more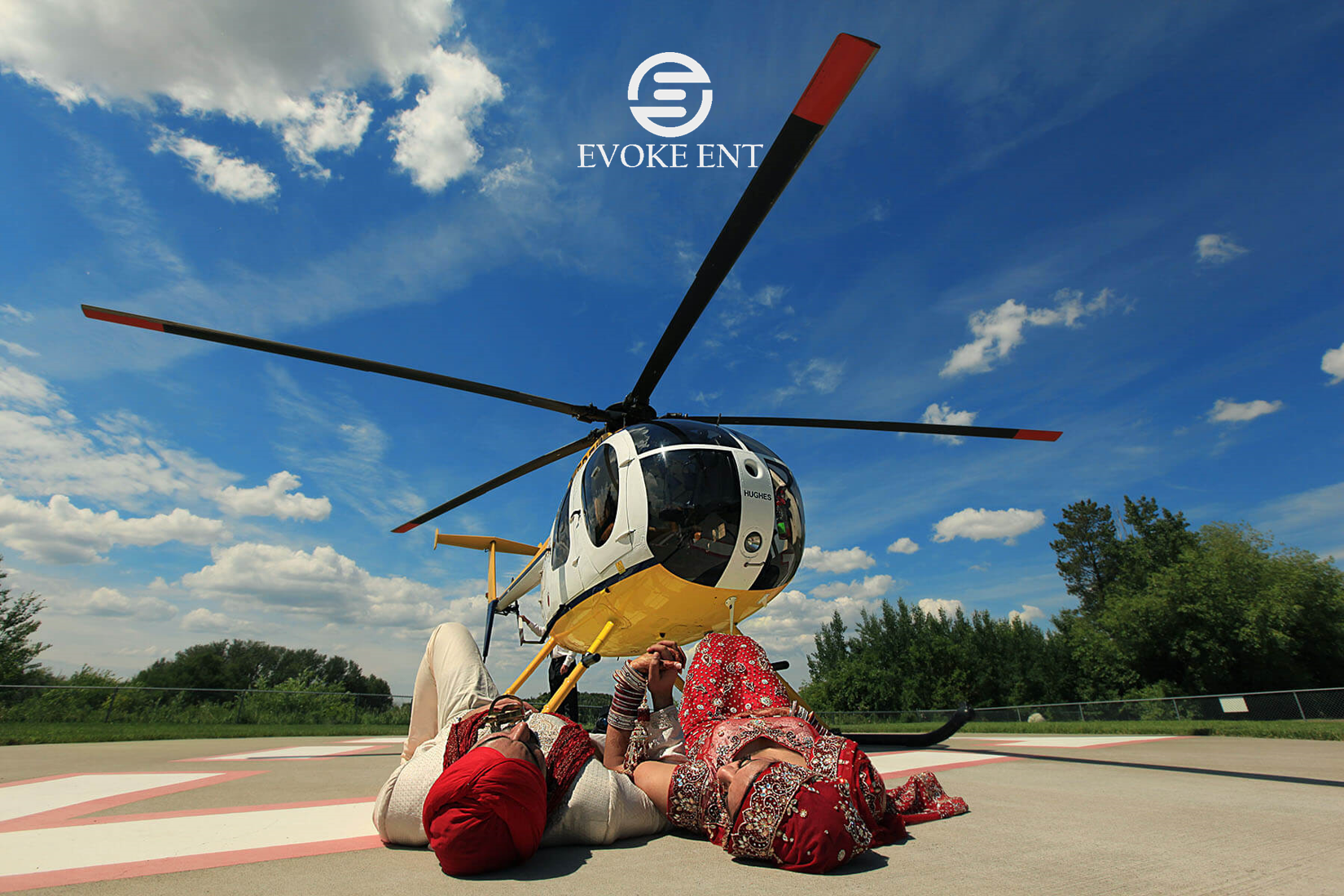 Corporate Office: 7 & 8, Jaydeep Business Centre, Indrayani Chowk,
MIDC-Bhosari, Pune 411026,  Maharashtra, India.
Email: contact@evokeentindia.in                      Call: +91 9561-330-717